Union Rags odds unaffected by Florida loss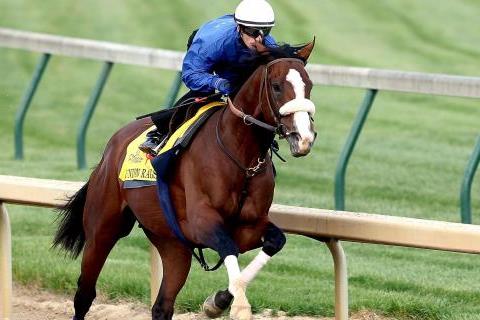 Union Rags had been so dominant that his Florida Derby loss last weekend was a stunner.
And bettors who still believed in the Michael Matz-trained beast hoped that racebooks would punish him by lowering his odds. No such luck.
It seems everyone realizes how good he is and his Kentucky Derby odds remained the same at most online racebooks despite the loss.
"He was 4/1 Kentucky Derby odds at most racebooks before the Florida Derby and he was actually shorter odds this week at 7/2," said Jack Randall of OddsShark.com.
"It could be great news for bettors because his odds should be better on Derby Day. Had he won last weekend, he might not have had much value at all."
Now he will be pursued by some new Derby contenders, with Hansen, El Padrino and Creative Cause all sneaked up to 8/1 odds over at Bovada.
Creative Cause moved to the No. 1 spot in the Fox Sports Derby Contender Elite Eight list and he is slated to run Easter weekend.
The Derby futures list has 50 names on it, including some longshots at 200/1. But Derby bettors remember Canadian horse Mine That Bird in 2009 as a 50/1 bet and also Giacomo in 2005 at 50/1 with his upset of Afleet Alex.